Digital image organizer powered by the web

Features

Scan local files - Keep your privacy, don't upload your personal photos to a cloud service
Non-Destructive - The original images won't be touched
(unless you purge the trash)
Read raw formats of a whole bunch of cameras
Browse photos by dates
View photo in detail (zoomable)
View EXIF information
Tags
Favorites
Rotate photos
Delete photos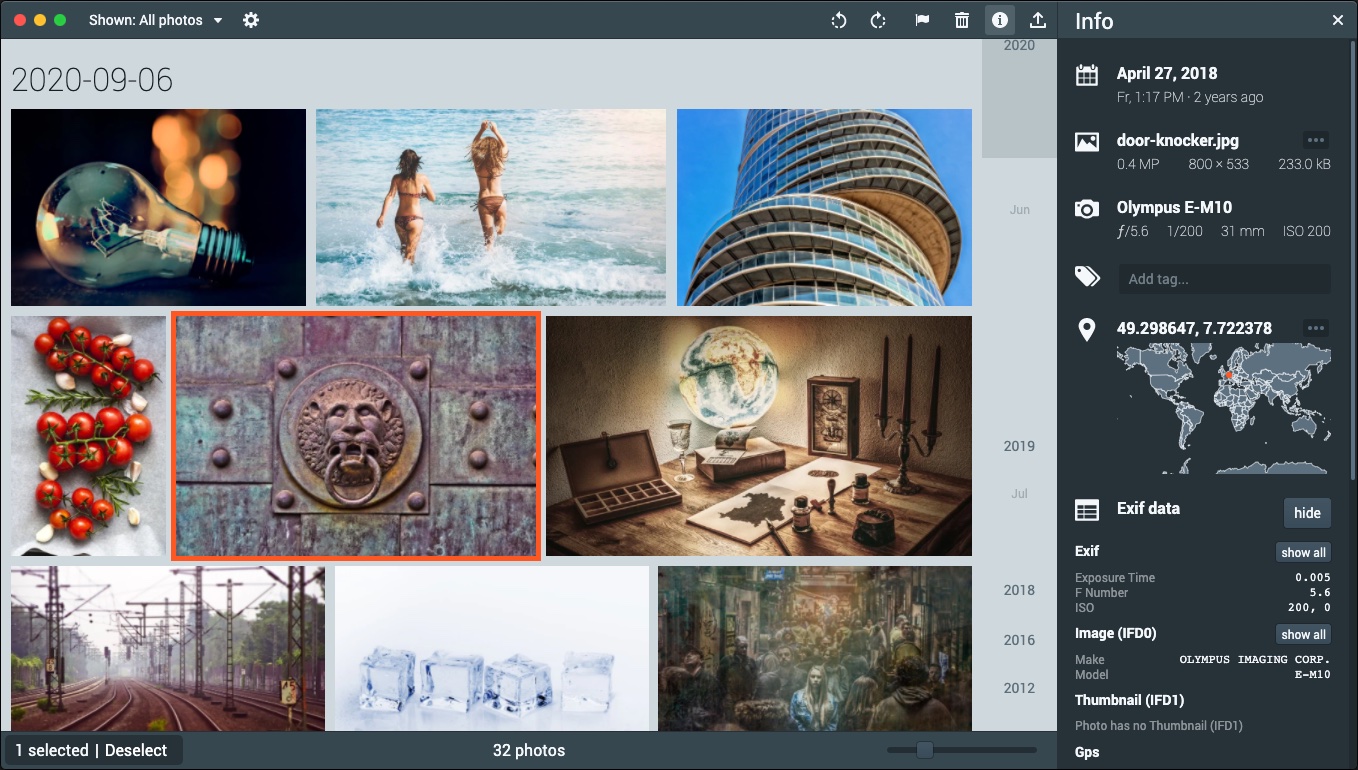 TIP ME !!
Your gratitude and finance will help me to continue integration of this QPKG and maintain up to date versions.
HD_Station >= 3.2.10
HD_Station < 6.0.0
TS-NASX86 64bits