A Desktop App for YouTube Music

Free cross platform Desktop Player for YouTube Music ( https://ytmdesktop.app )

Enjoy your music On the HDSTation desktop

With no need for an open browser tab
On background
Using media keys

Features
Media Keys support
Play, Pause, Stop, Previous, Next.

Show/Hide window after double press the global play/pause media button

Desktop Notifications
Show notification on track change

Taskbar media controls
Media controls embedded into the taskbar - ( for Windows )

Background music playing
Minimize to the task bar

Lyrics
See the lyrics of your favorite musics

Settings
Settings to your choise

Easy installation
One click and... done. You will be surprised at how easy it is

Autoupdate
Always updated with the latest version

Use CTRL+Q to exit application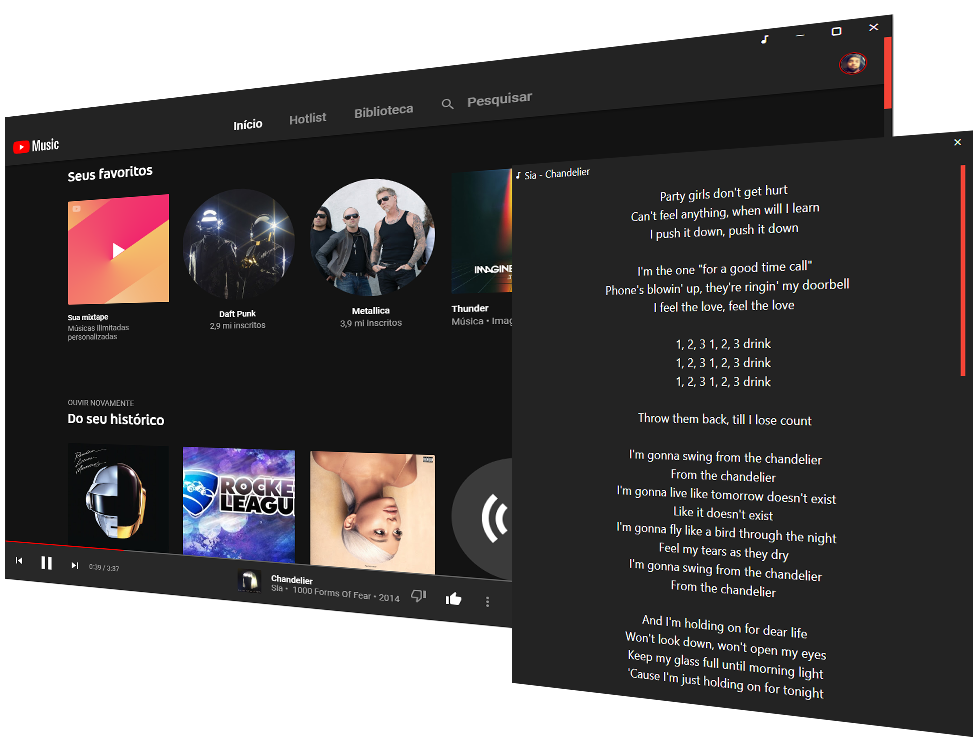 TIP ME !!
Your gratitude and finance will help me to continue integration of this QPKG and maintain up to date versions.
HD_Station >= 4.0.0
HD_Station < 6.0.0
TS-NASX86 64bits